Know About Our Company
Maneuvering futuristic technologies to create such a socio-economic impact is DIATOZ Solutions Private Limited, an MSME registered under the government of India. With three business lines – services, products and consulting – DIATOZ is disrupting IT industry in India with a wide range of solutions like ezenotes, e2ehiring, salver, patapet, airpetgo, hectocommerce, ezevision, real-estate automation, first-of-its-kind agricultural marketplace, and many more. Something besides the high-end technology frameworks that takes a technology company beyond the margins of normality is the impact they create in the market. Founded in 2018, within a couple of years of its inception has come a long way. With a 110+ people strong talented workforce, the company has been contributing to Digital initiatives with its range of digital solutions. DIATOZ's impressive portfolio in the fields of agriculture, education, hiring, pet care, AI/ML and real-estate is all set to concoct a revolution by progressively impacting the daily lives of billions of common people.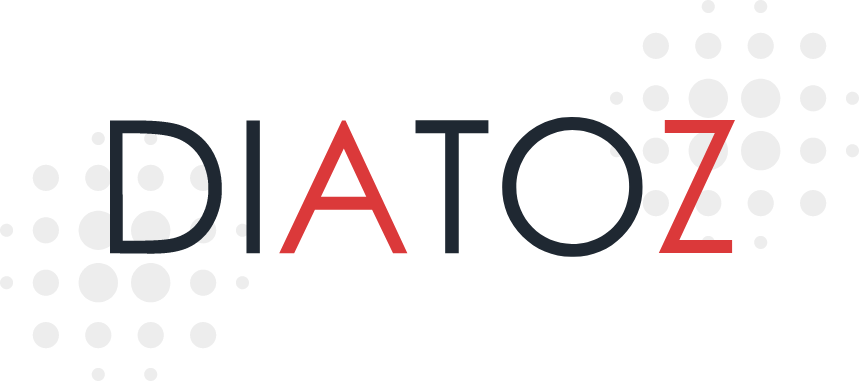 Our Leadership Team
Monu brings in extensive experience in large-scale, omni-channel, multi-countries enterprise solutions in both mobile and internet software products. He comes from a hard-core technical background with vast hands-on technical knowledge and specialization in B2B, B2C, B2B2C business domain. Having 15 years of IT experience, Monu has played various avatars and worked with several major clients like Verizon Wireless, Tesco, Huawei, Sapient, Siemens, Coach to name few.
Mallik has 14 years of vast experience in Application Design Development, Production Support, implementing large networks and system architecture for various applications. He works with multi-talented young team to help our customers drive digital transformation in their businesses, enabling them to be more innovative, agile and customer-centric. His goal is to enable the team to think outside the box, infusing fresh thinking, positive vibes and the attitude to win which will help the organization scale up and grow in
Harish is a tech-savvy, people-oriented person with, penchant for motivating teams. Process Improvement being his forte, he was worked with many clients delivering high-quality projects. He carries 19 years of rich experience in various domains like Travel & Logistics, HealthCare.
Venkat is having more than a decade of abundant experience in the expanse of technology. His areas of specialty include building robust solutions in Healthcare & Micro Financing industries. Being a prominent leader, he believes in the essence of motivating the team that help in transforming ideas into innovative solutions, helping client's transition into the digital platform maximizing the return of investment.
Our Team
DIATOZ Happy Moments
Everyone talks about building a relationship with customer, We at DIATOZ believe we should build one with our employees first. We have and are in the process of Creating heroes in every role, and love to see them perform at a level of excellence in whatever they do. Every idea shared, opportunities seized by DIATOZ family helps us achieve new heights. Their commitment & hard work is a mirror of the company growth and is the fuel to DIATOZ culture. we wholeheartedly value each individual and their work to the moon and back. Meet our family of crazy, passionate technology enthusiasts united by the same vision who are also the pillars to our success.